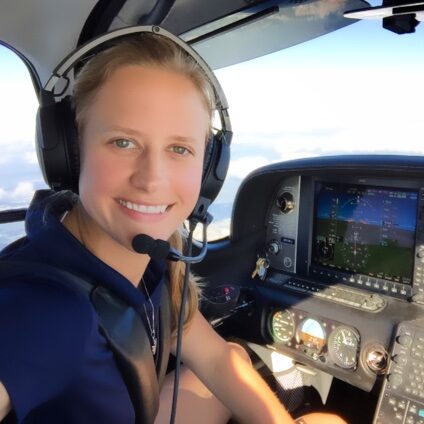 Director of Pilatus Sales
Kristy Bolingbroke has been actively involved in aviation for over a decade.  Kristy started her aviation career as a CFI at a local flight school, she was quickly promoted to Chief Pilot and managed the school for many years. She was an active SIMCOM Instructor teaching both Initial and Recurrent courses for the Piper Malibu Series and Pilatus PC12.
Kristy also pilots and manages a Pilatus PC12 which she has flown to many fun locations such as Iceland, South America, Caribbean Islands, and even the infamous St. Barths. Kristy has always been involved in assisting customers with the purchase of their personal airplanes, and for over a year she has been actively involved as an Aircraft Broker with both buying and selling aircraft for customers.
Kristy holds an MBA from the University of Tampa and an Undergraduate Degree in Entrepreneurship. A pilot since the age of 20, Kristy is an ATP rated pilot, CFII/MEI, FAA Gold Seal Instructor, CSIP Instructor, and has logged over 7,000 flight hours.