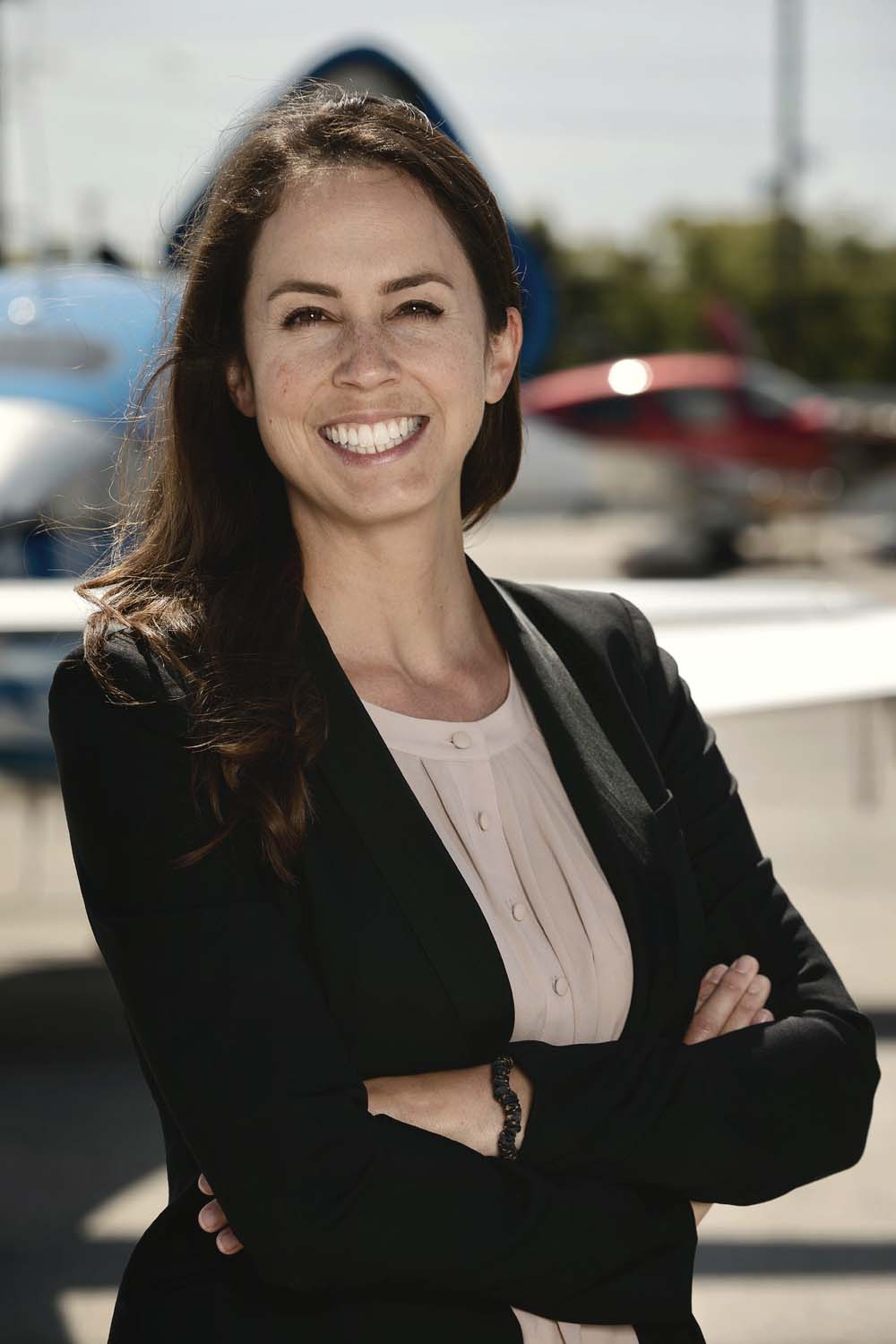 Director of Citation Sales
Liz is a long-time aviation professional, providing Aircraft Broker and Acquisition Services for well over a decade. She has worked independently as a pilot and flight instructor, accepted a prestigious role with OEM Cirrus Aircraft as Sales Director of the SoCal region, and then stepped up to a broadening marketplace with Aerista. Liz has a depth of experience that spans the owner-flown class of performance aircraft.
Liz has been active over the years with the modern Citation product line, flying both the Citation Mustang and Citation CJ 525 Series. Liz's experience flying the CE-525 CJ3 into places like Aspen and SoCal and cross-country brings invaluable experience and knowledge to the purchase process.
Liz has a Bachelor of Journalism from the University of Texas @ Austin and applies that journalistic curiosity to the wide world of aviation. She's been a pilot since age 17, a CFII and MEII, a Platinum CSIP and current CSIP Instructor, and has logged somewhere in the realm of 7,000 to 8,000 hours (hard to keep count when the numbers get so big!). She enjoys flying everything from Piper Cubs to PC-12s to Citations and makes sure to exercise her Helicopter license as well.
TESTIMONIAL
In April 2023, Aerista's Liz DeStaffany, brokered the sale of my 2012 Cirrus SR22 aircraft. I couldn't have asked for a better experience. She provided realistic guidance on pricing in relation to the current available market and timeliness for the sale that ensured both me as the seller and also the buyer would feel treated fairly. Liz's experience in aviation and expertise was truly evident and she was exceptional with coordinating a professional seamless experience that delivered the aircraft to its new owner. I was kept informed at every step making me feel valued as a client. Working with Liz and the Aerista team was a dynamic and collaborative experience.
Thank you, Liz, and the Aerista team.
Dave - Seller
TESTIMONIAL
Liz was very responsive to my various requests as we worked out the purchase of my SR22T. She helped with arrangements for training and for a pre-purchase inspection. She made the deal happen! And on top of that she laughed at my jokes and provided some of her own (not as good as mine, naturally). It has been a pleasure dealing with Liz!
Ken - Buyer
TESTIMONIAL
Liz sold my G1 Cirrus. She was very professional and managed all of the details of the transaction. She made it easy. Both buyer and seller were happy with the transaction. It does not get any better than that.
Jon - Seller